GridPane includes the option to easily create a staging website for your primary website, and/or turn a staging website on or off at any point.
Inside your account you can easily push your live website to your staging site, or vice versa.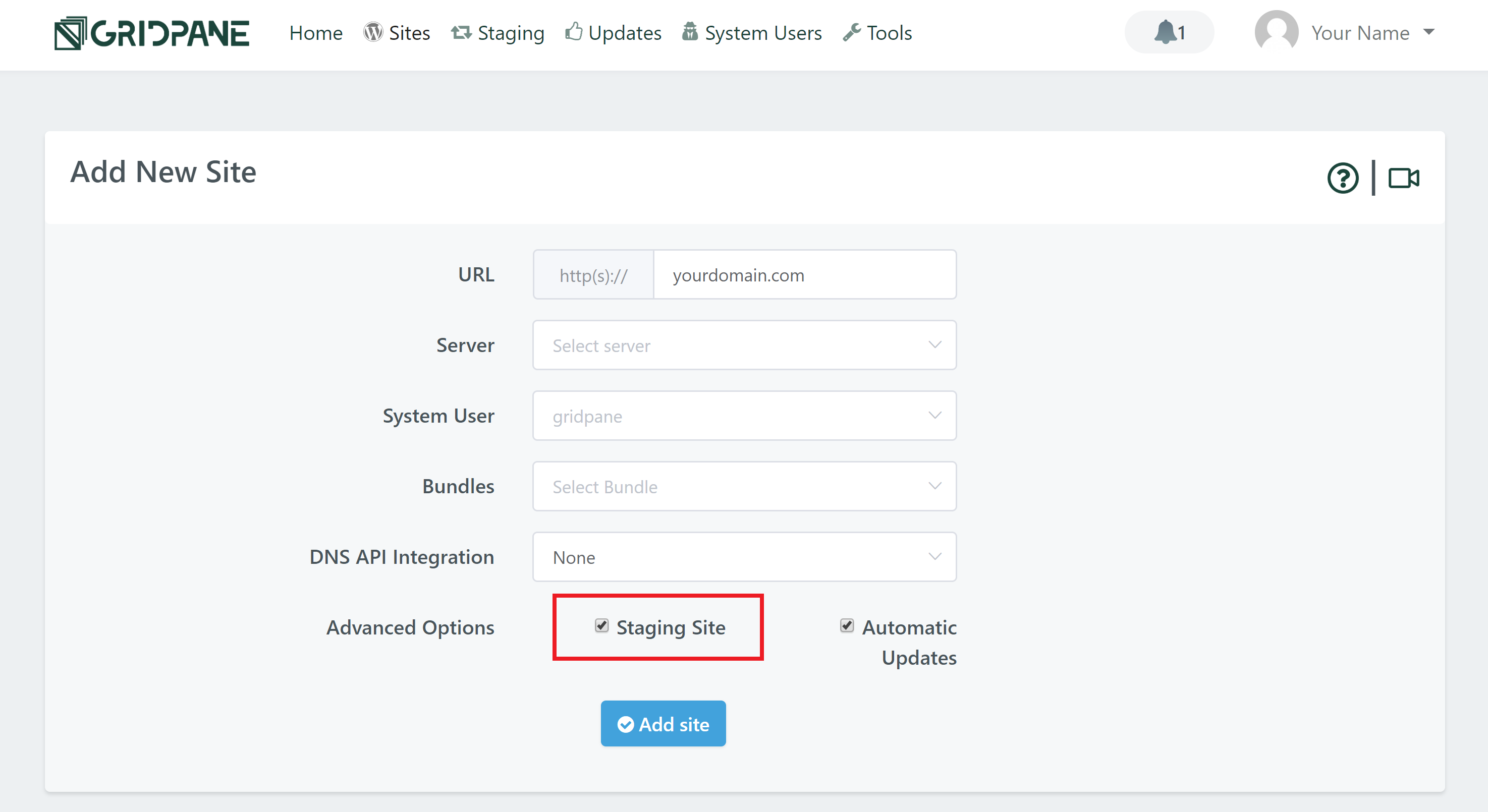 NOTE: At the time of writing, our current backup system runs backups every hour on the hour. While this is running, staging pushes will not be able to take place. Our new system will remove this problem, but for now please note that if a push does fail and it's near the hour, it may be because backups are locked.

About Staging Sites
Staging sites are an excellent way for you to develop and test a clone of your production website directly on your production server.
These are created with the popular "Force Login" plugin installed and active, so you won't be able to view them without first signing in, and they also include the following rule to prevent search engines from indexing them and potentially causing duplicate content issues/penalties: 
X-Robots-Tag: noindex, nofollow, nosnippet, noimageindex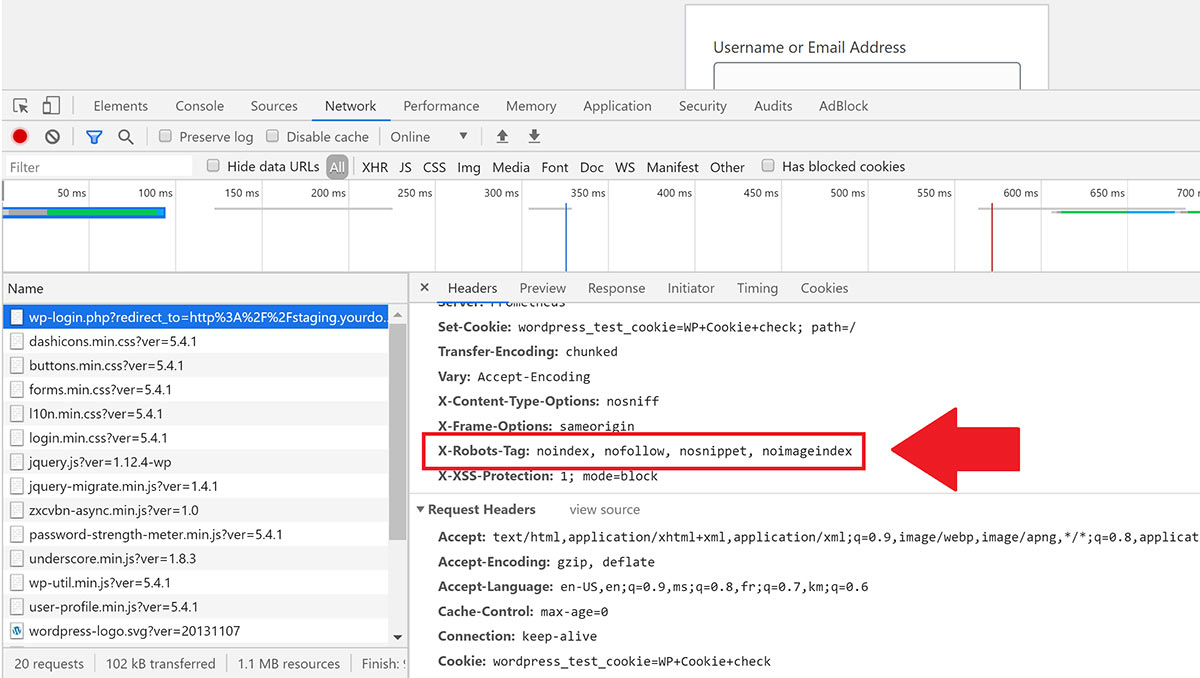 Please note that if you're importing your website via a plugin and overwriting the database, then by default the force login plugin will no longer be active once the import has completed (unless you installed it on your site before migrating it in). This will also override the default login credentials.

New Websites, Staging and Backups
When pushing a live to staging or vice versa for the first time, it requires a backup of both your live site and your staging site if one doesn't already exist.
We don't run it automatically as it could be a heavy backup if it is an initial backup of a large site. If something else is going on in your site or on the server it may degrade performance. In this case, it's our policy to leave the timing of initial backups to you, our users, so that you may make an informed decision.

If you have already made a backup, then the incremental is much less intensive and we will automate things from this point forward.
Backups are mandatory to prevent your sites being lost forever if you accidentally push the wrong way.
Pushing a Website from Staging -> Live or Vice Versa
Making a staging push is quick and simple.
Step 0. First, if it isn't already, toggle on the staging site for your website.


Step 1. Navigate to your staging page and locate your domains staging site.

If your staging site is brand new, first take a manual backup my clicking on the website name to open up the configuration modal, and then opening up the backups tab. Click "Backup Now". If your staging site isn't brand new, this may not be necessary.

Step 2. Choose your staging push option.
Click on the appropriate button for your push (live to staging or staging to live). Be sure to select the correct option so you don't overwrite the wrong website. This will open up a modal as shown below.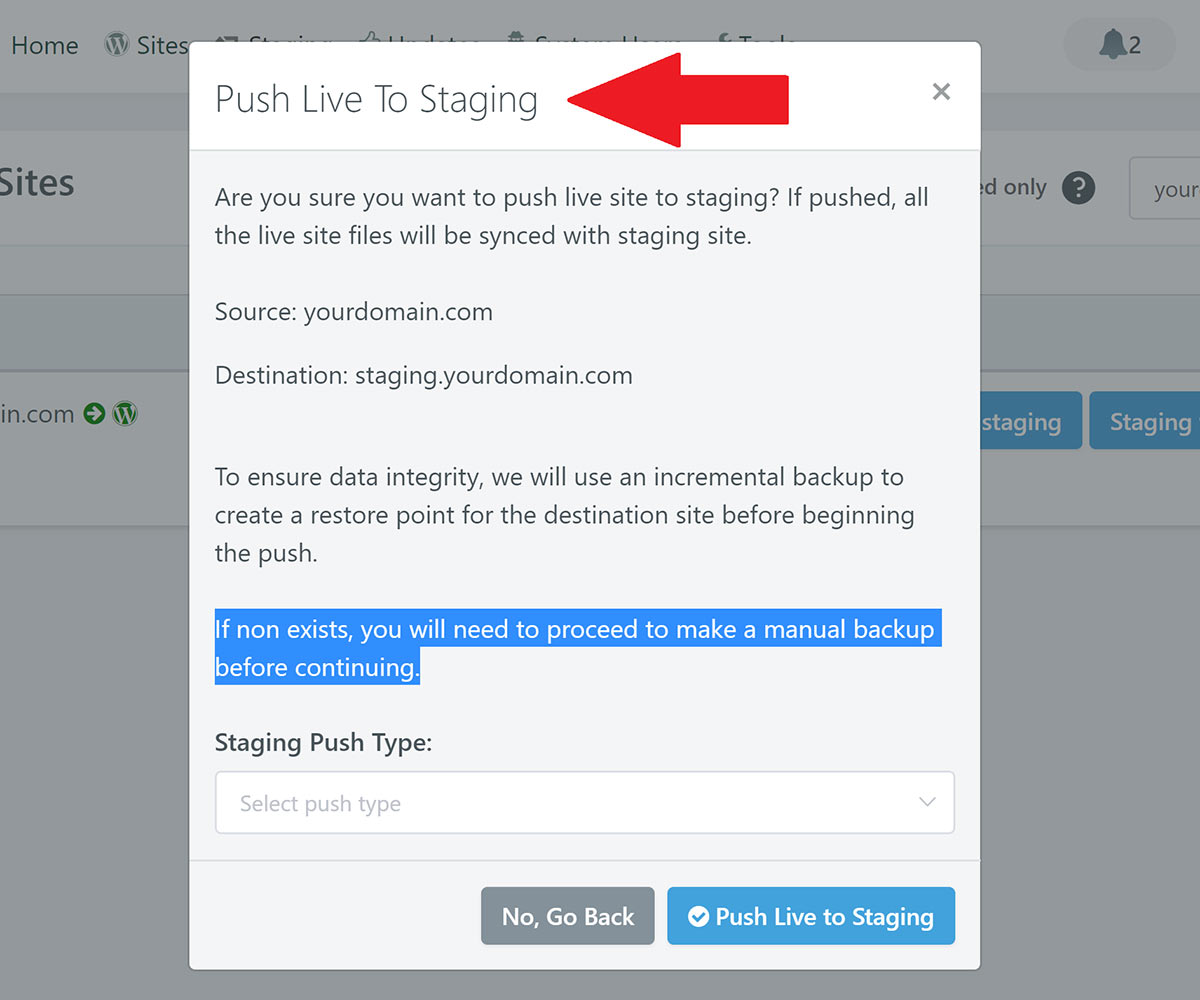 Choose your staging push option from the dropdown and click the "Push Live to Staging" / "Push Staging to Live" button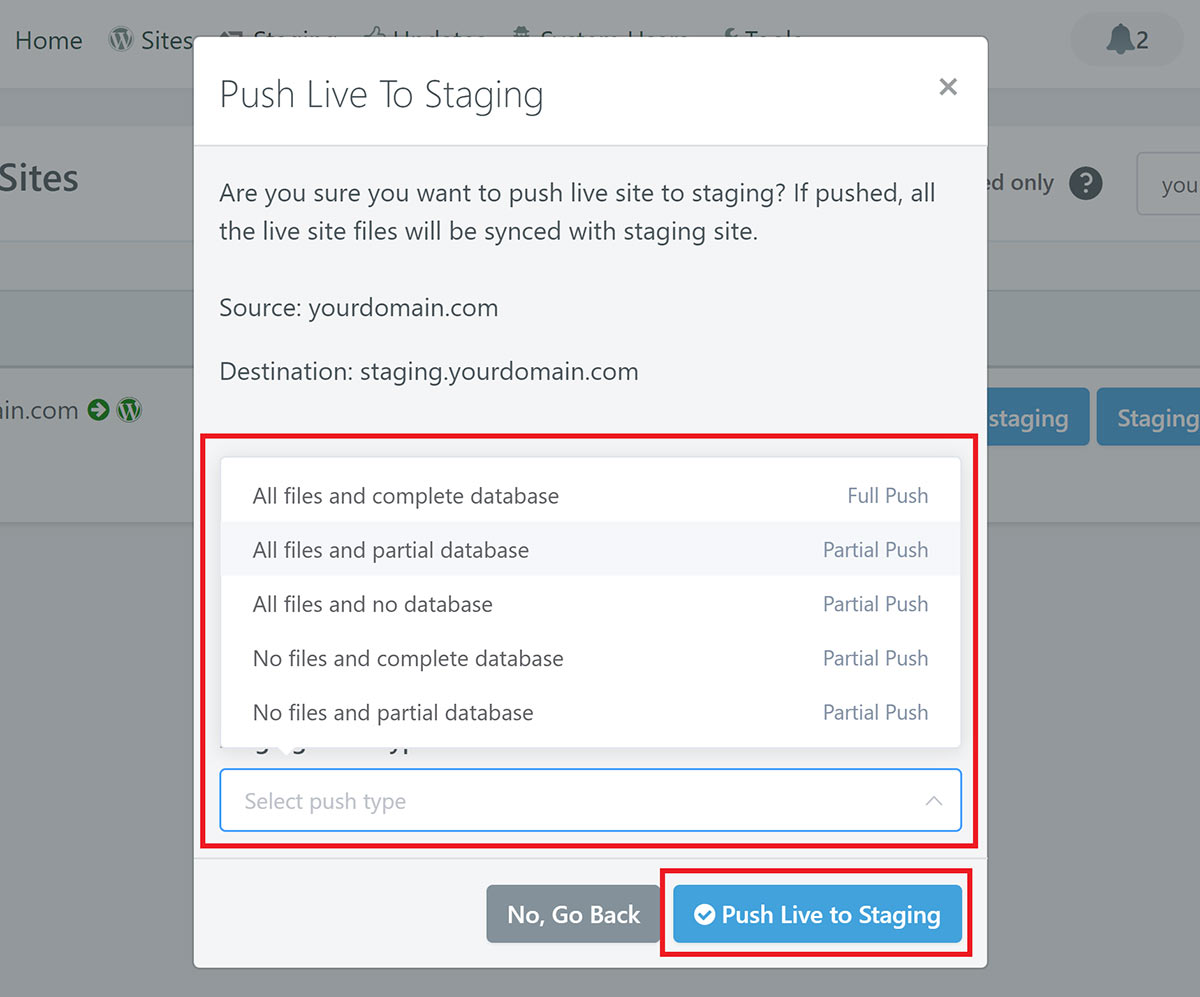 Step 3. If doing a partial database push, select your tables (not applicable for full pushes).
This is only applicable if you know what specific database tables you want to replace.
Wrapping Up
Once your push has completed you will see the following notifications and you can now check out the changes.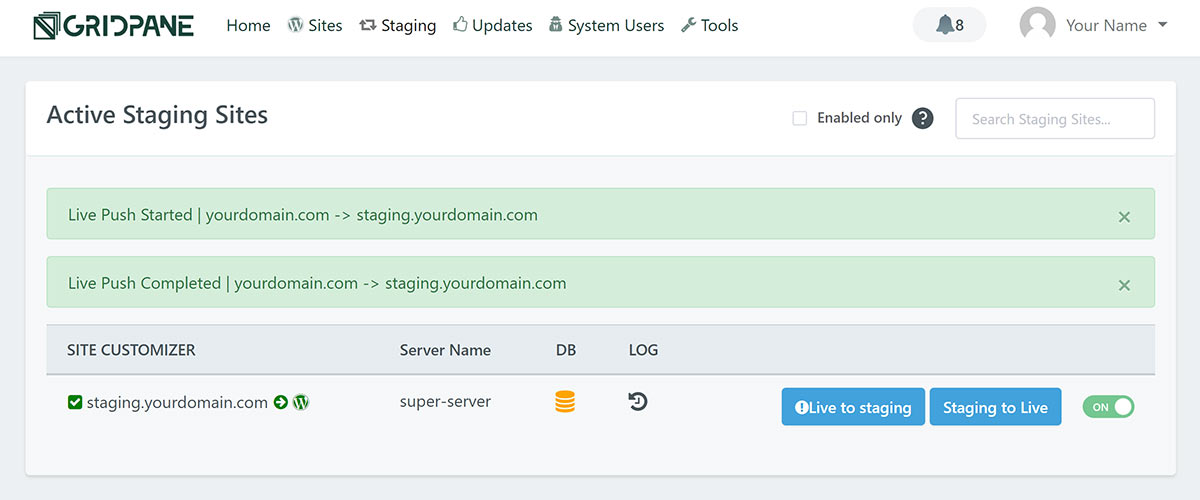 It may be necessary to run a cache clear via the self help tools if you've pushed from staging -> live, if you're using our server caching.